Quick + Easy Recipes
Sweet
Apple Jelly Fluff
Dunk chunky cut fresh fruit into this soft and light Apple & Prune flavoured yoghurt dip; a great anytime snack for exploring little fingers.
1 x 120 g Squish Apple & Prune Jelly Cup
375 ml (1½ C) Plain Thick Yoghurt
125 ml (½ C) Non-dairy Dessert Topping, Whipped
To Serve: Chopped Fruit of Choice
Gently heat the Squish Apple & Prune Jelly in a small saucepan over low heat to melt.
Slowly pour the cooled jelly into the yoghurt, whisking well to mix.
Fold in the whipped dessert topping.
Refrigerate for 30 minutes to set.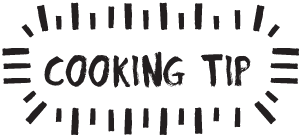 Replace the Apple & Prune Jelly with any of the other Squish Jelly variants.