Our Story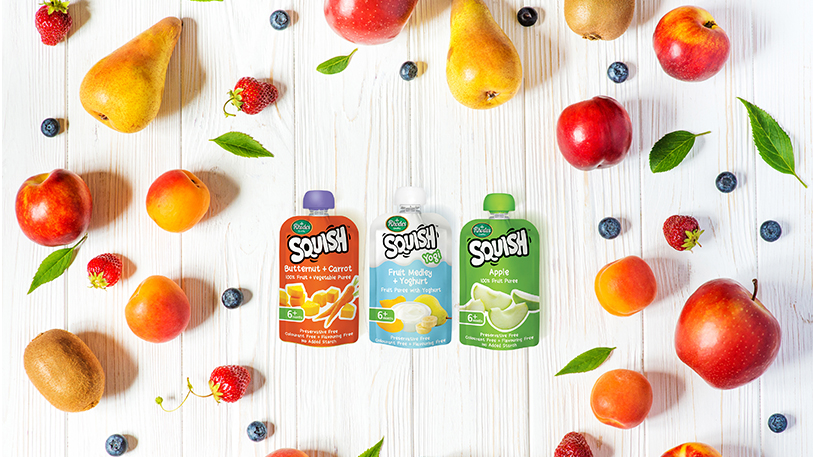 At Squish, we understand that as parents, your baby's health, growth and development are important to you and that every child's food journey is different. That's why we've developed the Squish range of 100% Fruit and Vegetable Purees that are perfect for busy parents and growing babies.
Our Squish range is made with the best quality ingredients packed in convenient pouches, so parents can rest assured that they are giving their children the best.
We don't compromise on quality and constantly ensure that all our products are free from preservatives, colourants, flavourings and starch, guaranteeing that the health and interest of your baby is our number one priority.
We have taken the time and care to try and test each Squish flavour before putting it through a state-of-the-art manufacturing process in order to develop delicious purees that can be enjoyed warm, straight from the pouch or added to dishes as a sauce or a dip.
From the first spoonful of solids, right through the adventurous toddler years, we strive to offer you and your child only the very best, filled with 100% fruit and veg, making the weaning transition as easy, possible.