Your Food Journey
Kids And Beyond
At 24 months, your child will be more involved in deciding what they eat, and also more engaging at meal times.
It's a fun age where they begin to assert more of their independence around food, but it can be met with some challenges, too.

While they may be eating everything the family eats, their portions are smaller, and so snack times are still really important.
In addition to the Squish 100% Fruit and Vegetable purees, we also offer a great range of Yoghurt and Fruit purees and delicious Squish Jellies. These make the perfect addition to our on-the-go snack time treats!
Visit our recipe section for some inspiration.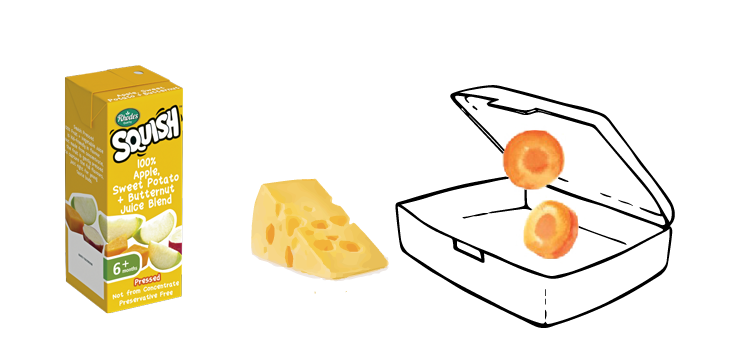 TIPS & HELPFUL INFO
WHAT SHOULD I BE FEEDING MY GROWING TODDLER ?
We suggest offering a few healthy choices during mealtimes, including options your child are sure to eat.
If your child's at play school, provide 2-3 choices in their lunch box as well. This can include:
cheese,
fruit,
meatballs, and
Squish Fruit and Yoghurt puree.
Always encourage variety and reintroduce things at a later stage if the first experience isn't necessarily positive.
It's a still advised to keep sugar and salt levels to a minimum, even though they may begin to have the occasional treat.
Find a selection of sweet treats in our recipes section <add link> that are both healthy and delicious.
Visit our range here.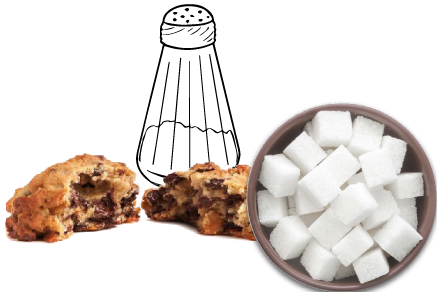 * THE DEPARTMENT OF HEALTH AND THE WORLD HEALTH ORGANISATION RECOMMEND EXCLUSIVE BREASTFEEDING FOR THE FIRST 6 MONTHS OF A BABY'S LIFE.