5 easy ways to get your toddler to try new foods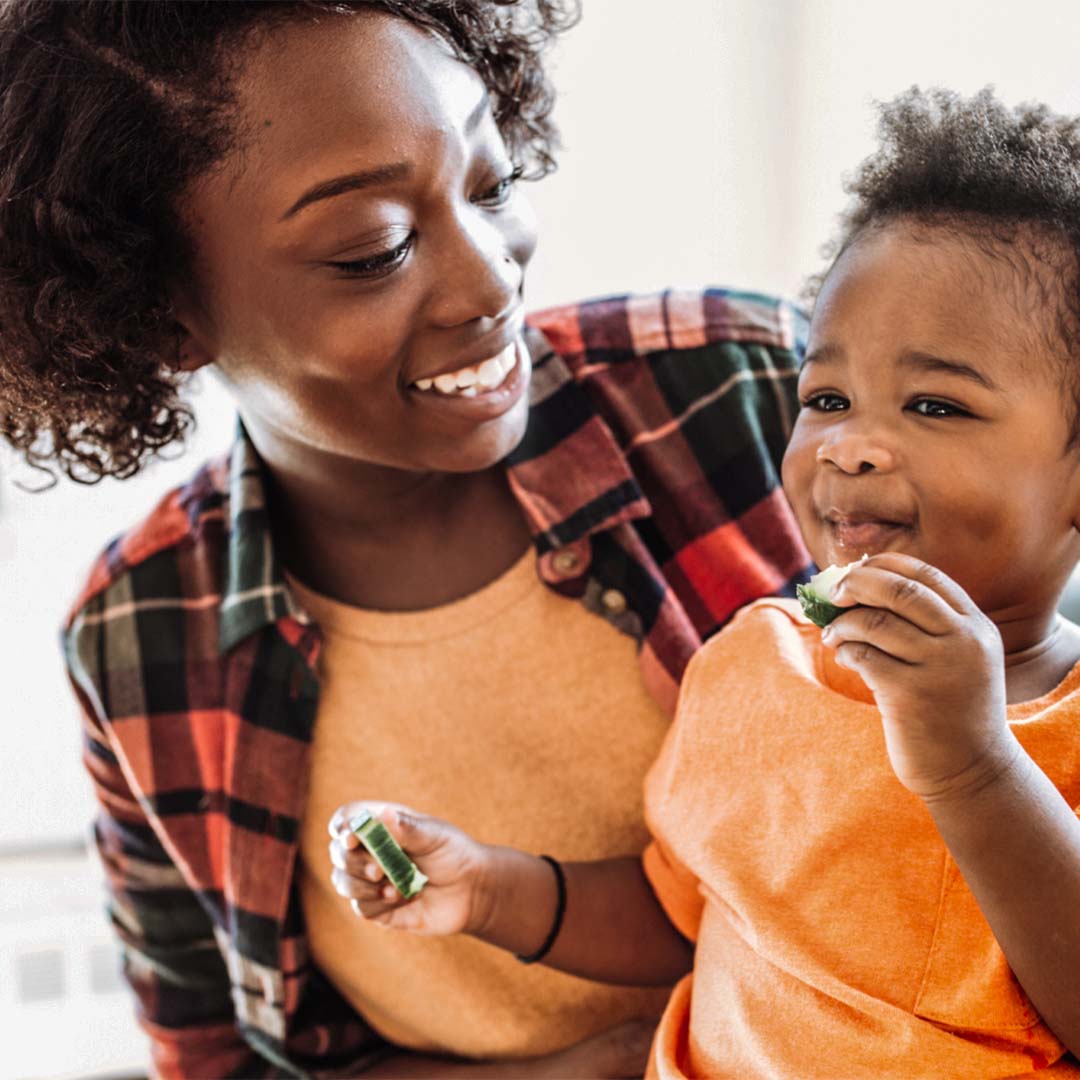 Getting your child to eat – and enjoy! – a variety of tastes, flavours and textures makes it easier to ensure that they consume a balanced diet. While it can take time for them to get accustomed to new foods, a little patience combined with these simple tips will help make the journey a little smoother.
Put it on your plate
As any parent knows, children love imitating their mom, dad and older siblings. By showing your enjoyment of a particular food, your little one will be more inclined to try it too. This is also why it is important for you to enjoy family meals together with your toddler as often as you can – it is the perfect opportunity for them to develop an interest in other foods and to expand their mealtime favourites.
Add new alongside favourites
Seeing a food they love on the plate along with something new makes the prospect of giving it a try less daunting. It also means that if they decide not to try the new food, you can at least rest assured that they will eat the food they do love and won't go hungry. So your child loves Squish 100% Fruit Puree Summer Berries, but won't touch fresh apples? Try combining the two and encourage them to dip the apple slices in the berry puree. Or serve steamed broccoli with a little bowl of their favourite Squish 100% Veg Puree alongside.
Scale it down
When you want to get your child to try something new, don't overwhelm them with a huge serving. Instead include a small amount on their plate – and tell them what it is. If they like it, add a little more (and do a happy dance!). This is also when the freezer is your friend. Make a batch of bite-sized foods – like these Cheesy Veg Balls that are packed full of Squish veggie goodness – and freeze them so that you can offer one at a time. Click here for more recipe inspiration from Squish – you'll find a whole range of delicious snacks, meals and treats to tempt your little one and expand their love of new tastes and textures.
Persevere
So, they tried it and they didn't like it… but maybe tomorrow they will! Now's the time to try, try and try again. Experts say that children might need to be offered a new food 10 to 15 times before they'll sample it. That's just one of the reasons why Squish 100% Fruit and Veg Purees make feeding your toddler that much easier. The resealable lid means you use a small amount at a time and pop it back in the fridge for another try tomorrow. They're completely free of added colourants, flavourants and preservatives – and have no added cane sugar.
Don't panic!
Look around you – do you know any adults who still only eat pear puree?! Yes, you need to encourage them to try, but don't turn mealtimes into a battlefield – it isn't worth it for you or your toddler. Trust that their tastes will grow and expand over time.