Adventure Stories
HEY LITTLE ONES
Come and say

TO BOMANI BUFFALO
Bomani, meaning "Great warrior!"
AM I A GIRL OR BOY?
I am a boy!
WHERE DO I LIVE?
I live in open grasslands in southern Africa. I also love to explore dense cover, such as reeds and thickets.

HOW BIG AM I?
I am 1,3 meters tall, although some of my friends are even taller!
WHAT DO I WEIGH?
I weigh 600 kilograms…. that's about 6 of your dads put together!
WHAT AM I LIKE?
I am funny and can be very silly! I love to make others laugh and remind them not to take life too seriously. I am brave and protective of those I love and will always help others who are in trouble. Dinner is my favourite meal of the day!
WHAT DO I LIKE?
xxxxxxxx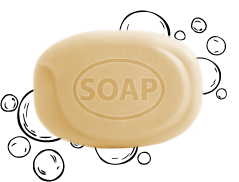 WHAT DON'T I LIKE?
I really don't enjoy it when my mom tells me it's time to bath. I prefer to play, sing songs and watch the sunset.
WHAT IS MY FAVOURITE VEGETABLE?
Carrots and beans
WHAT IS MY FAVOURITE FRUIT?
Peaches